4x4 and all trrains Wheelchair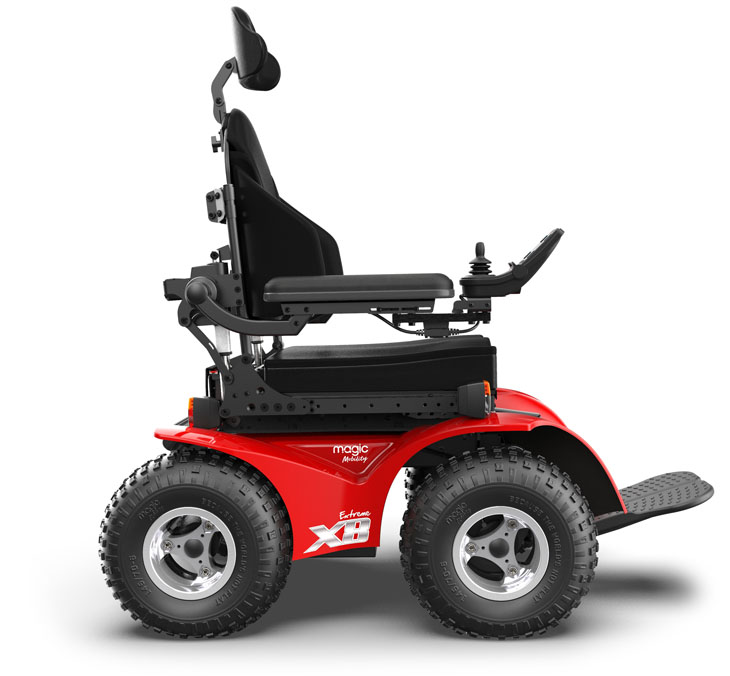 The Magic Mobility Extreme X8 gives you the freedom that you always knew you had.
The X8 will be your partner to just about any destination. Sand, snow and every territory you can throw at it. With unrivalled off-road performance and reliability, the X8 is perfect for outdoor adventurers, explorers and rural workers. If the great outdoors is where you want to be, the Extreme X8 is waiting to take you there.
Features:
Unique frame design for maximum stability
High adaptability
Easy transfers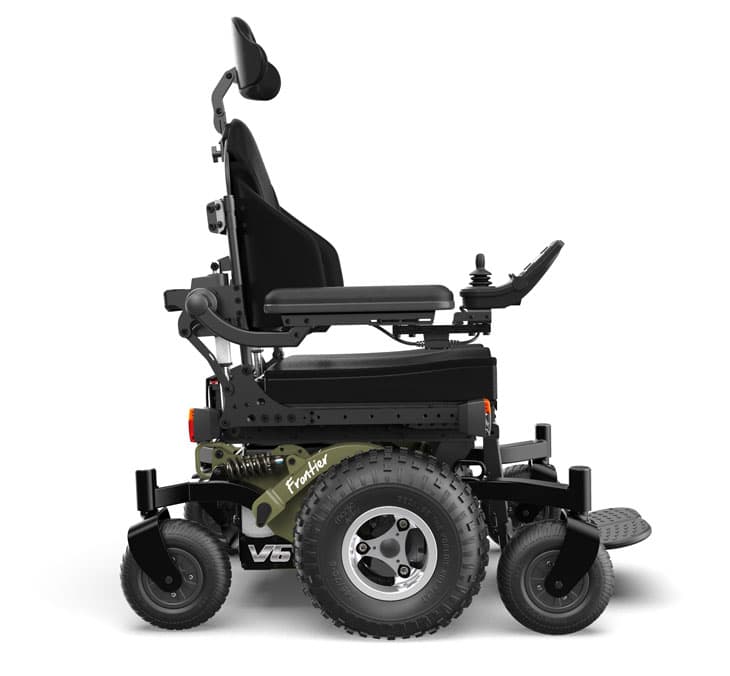 Our most popular powered wheelchair worldwide, the Magic Mobility Frontier V6 All Terrain Mid Wheel Drive (MWD) is ideal for the outdoors, yet its size makes it a capable indoor performer. The low-pressure tyres provide a smoother ride and the articulating front bogie arms provide increased climbing ability, providing tremendous off-road and kerb climbing capacity.