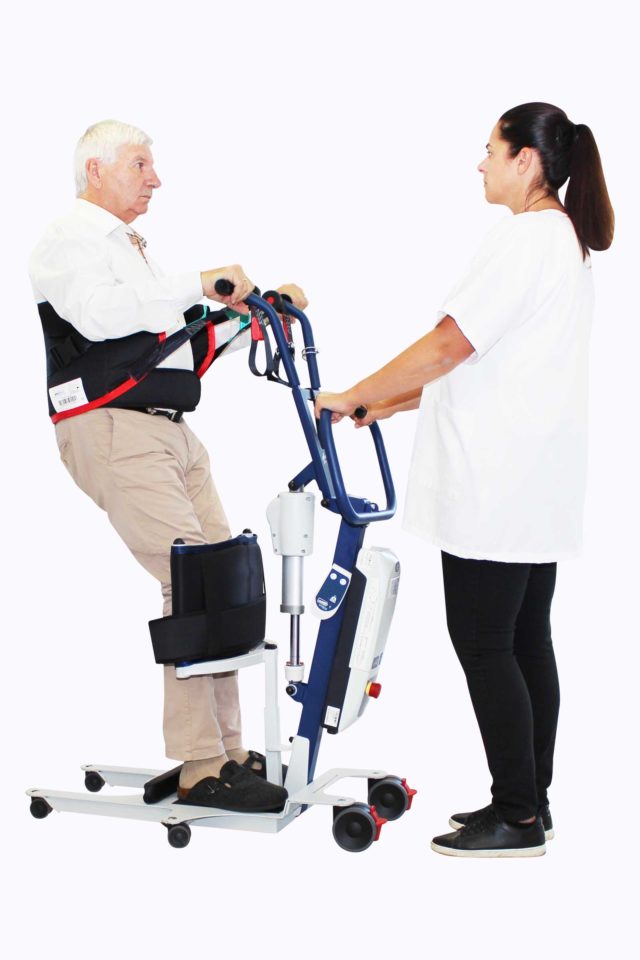 An innovative expandable lifting arm in 2 parts which can be adjusted to 3 different lengths positions to adapt to each patient's morphology for the best possible care.
 In addition, the lifting arm is also reversable to allow 2 different heights configurations to optimize the sling position:
– on the lumbar region to operate a semi-active transfer
– under the armpits to operate a semi-passive transfer
 A made in our textile workshop ergonomic knee block manufactured with fabric and foam to protect vulnerable knees.
 Equipped with a calf-strap as standard to secure the legs.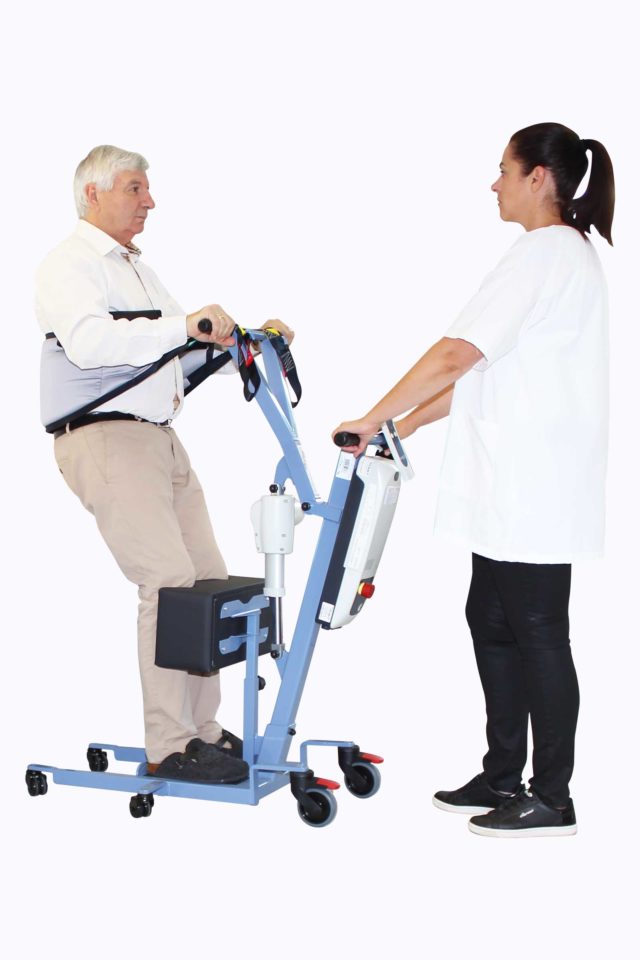 CE certified and manufactured in France, the BLUE WAYUP is an entry-level stand-up lift, made in steel and whose maximum lifting capacity is 150 kg.
 Extremely compact with its 59 cm base and easy to handle, it is made for confined spaces, allowing easy access for the caregiver to perform a change during the toilet.
 As options, a lithium battery is available to enhance the use of the device and a calf strap to provide a better feeling of safety (warranted 2 years).