Pediatric Power Wheelchairs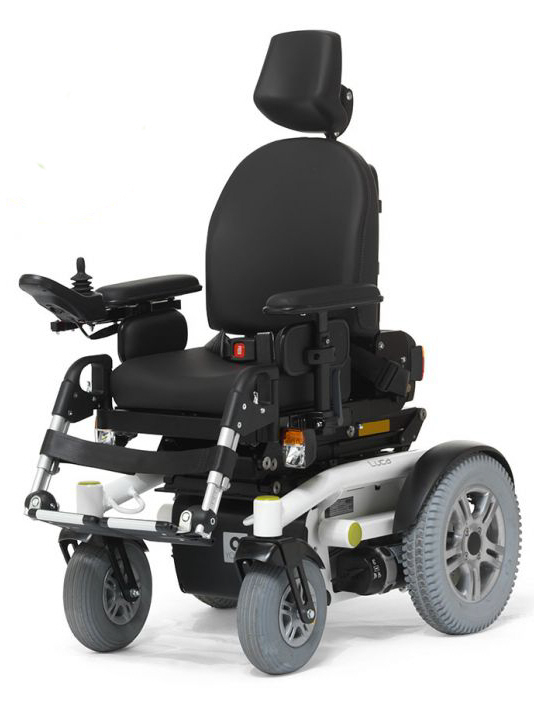 The Luca Junior is available in Front Wheel Drive/ Mid Wheel Drive / Rear Wheel Drive (FWD/MWD/RWD) wheel configurations. This provides a compact frame with contoured Qlass seating options from 30cm upwards, and has 3 powerbase configurations to choose from.
With a wide range of powered options from seat lift, tilt recline and powered legrests, the Luca Junior powerchair is ideal for use indoors and outdoors. It is the perfect solution for smaller adults and/or children.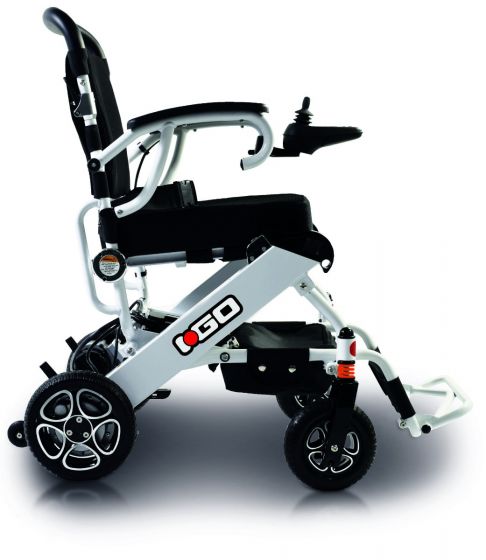 Durable, Lightweight and Portable.
The new i-Go from Pride Mobility Products® Ltd features advanced folding technology enabling it to be quickly transported with ease. The i-Go features front suspension, durable seating system, under-seat storage, and much more. Designed to fit inside any small space, the i-Go excels on flat surfaces making it ideal for indoor use.