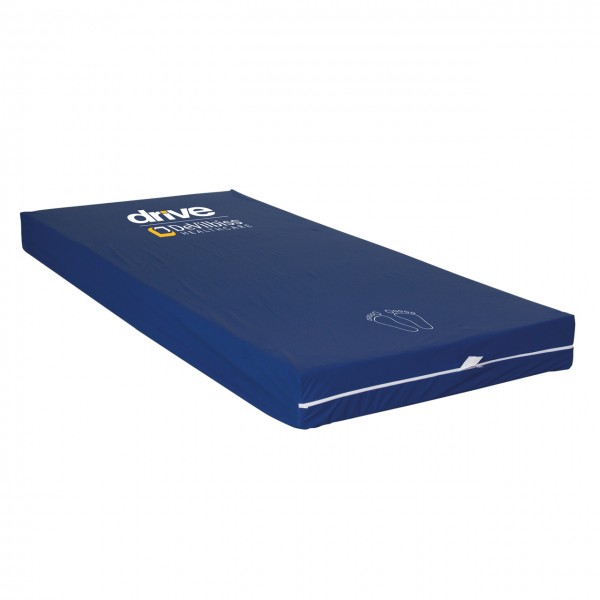 The universal mattress GRAVIMED Simplexx offers excellent pressure distribution and a special heel comfort zone.
The single-layer construction with high-quality HR cold foam ensures ergonomic body adaptation
With special multi-zone die cuts for a comfortable bed climate and increased flexibility
Recommended for therapy support for decubitus categories 1 to 2 and for prophylaxis in patients with up to a moderate risk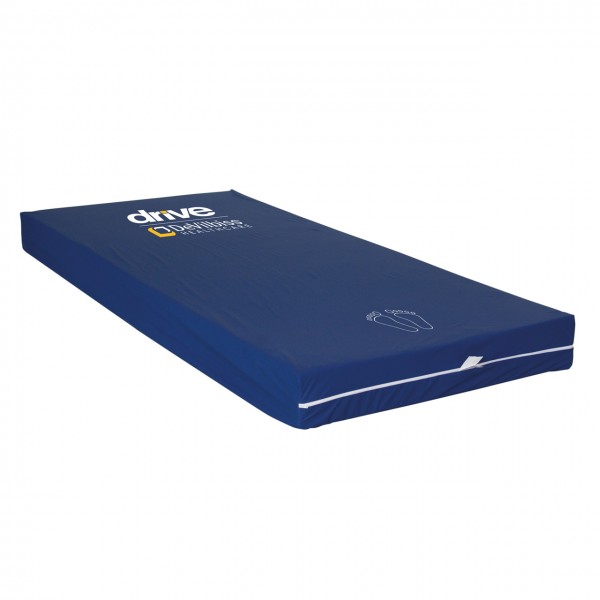 The two-layer comfort mattress GRAVIMED Protexx offers not only breathability, but also very good pressure-reducing and pressure-distributing properties.
Highly elastic surface made of HR cold foam for increased sleeping comfort
Base made of stabilizing PU foam with intelligent cutting technology for improved breathability and a pleasant bed climate
With heel comfort zone for targeted relief of the heel
Recommended for therapy support for decubitus categories 1 to 3 and for prophylaxis in high risk patients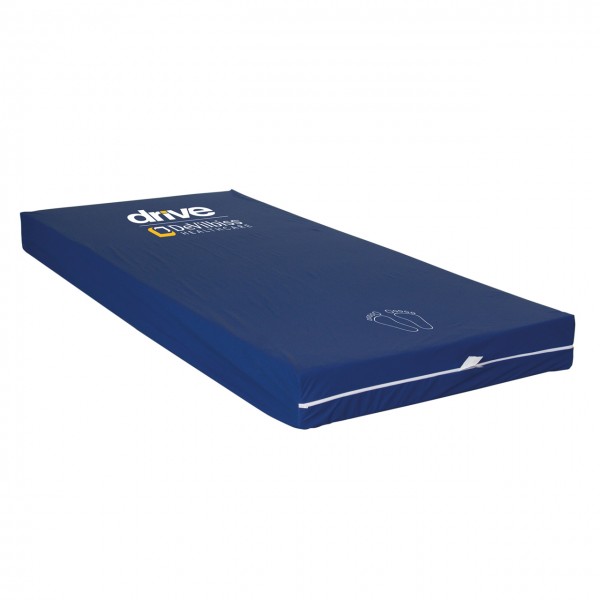 The three-layer special mattress GRAVIMED Multiflexx offers through its intelligent design a combination of pressure relief and gentle body support. The specially coordinated foam layers offer a very good sink-in behavior and the best possible pressure distribution.
Lying surface made of special, very soft foam
Middle layer of passively active viscoelastic special foam
Base made of stabilizing HR cold foam
Also suitable for cachectic patients
Recommended for therapy support for decubitus categories 1 to 4 and for prophylaxis for patients at very high risk
If you have decubitus ulcer degree 4 in the sacral region, you may fnd it useful to use MED AIRE FlexWave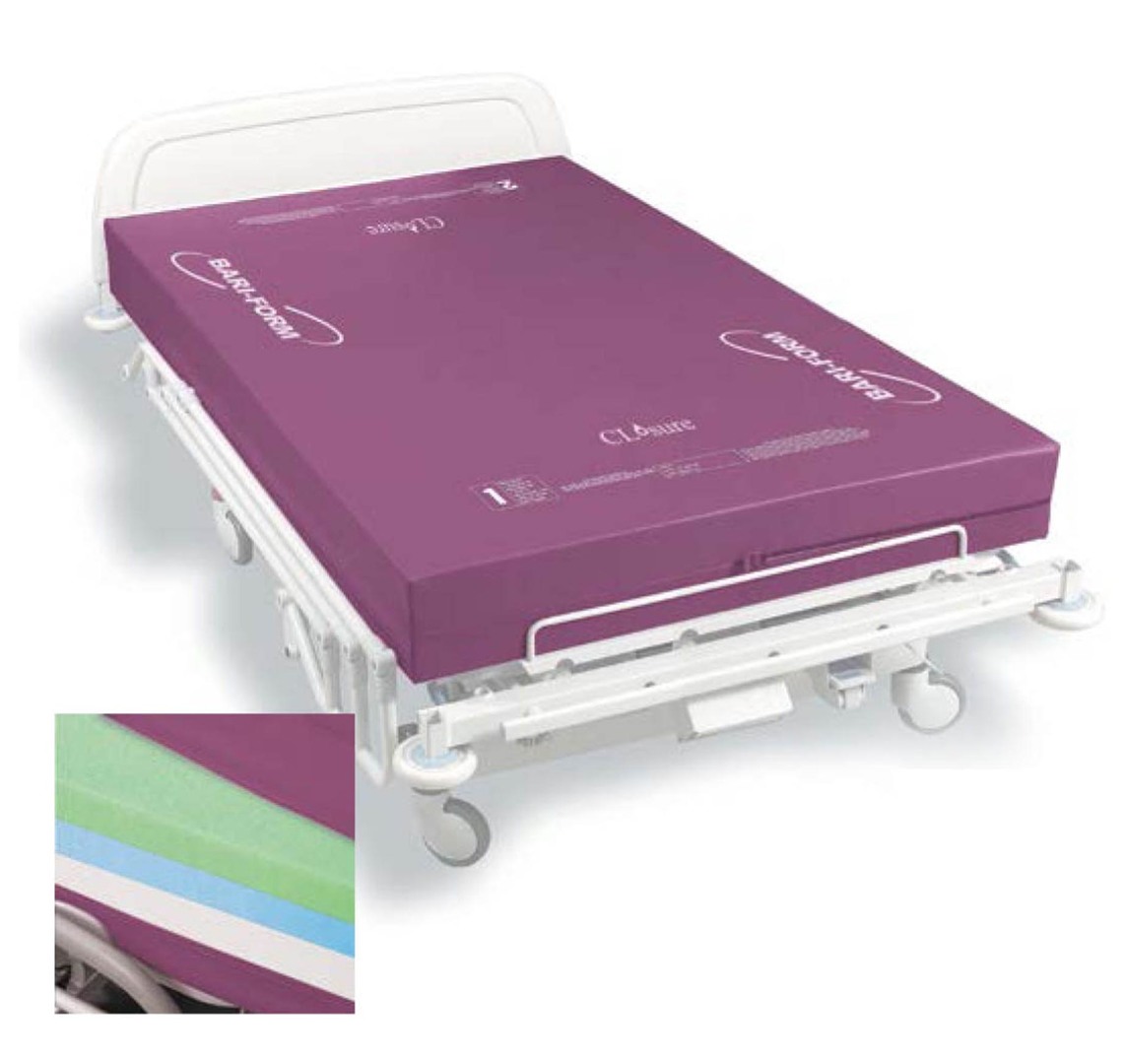 Our range of wide, heavy duty bariatric mattresses are available for larger individuals, and have been designed for use with the Casa Med Bariatric Beds.
Vapour Permeable
Waterproof
Fire retardant to BS7177:2008 Medium Hazard
4 Year Warranty